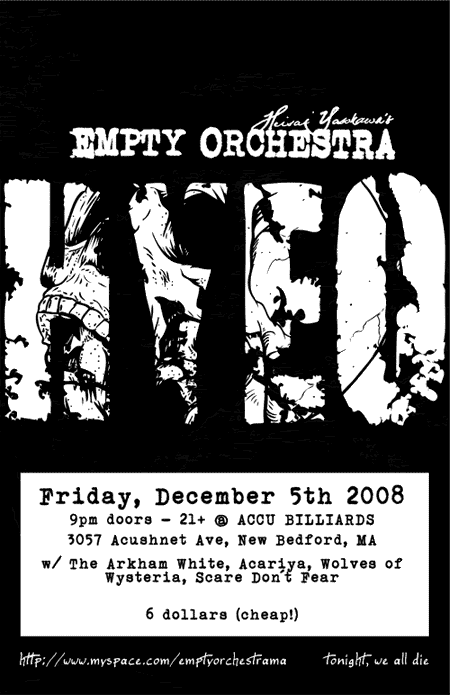 Fri, Dec 5th (this friday!)
9pm doors

@ACCU Billiards
3057 Acushnet Ave.
New Bedford, MA

21+ - $6 (cheap!)

Scare Don't Fear,
Moore Money Ent.,
Acariya,
Wolves of Wysteria,
The Arkham White,
Heisai Yasokawa's EMPTY ORCHESTRA

JOIN US FOR SOME GREAT GRIND & METAL, FRIED FOOD, LIBATIONS, AND OF COURSE...
POOL!